MIUI 11 vs MIUI 12 : Interface & Design Changes Comparison
On April 27th Xiaomi officially released a Beta version of MIUI 12 ROM to the community.
In the upcoming MIUI 12 builds, our developer team focused on fixing previously known bugs, improving the system stability, and making the MIUI 12 even faster. Besides bug fixing, they have brought a completely new responsive design language which you will notice as soon as you get into the home screen of your device! Everything is revamped, from dynamic animations to customizable ambient display themes.
Lockscreen
Compared to MIUI 11 (on the left), we get some new lock style settings to pick from in the Settings.
You may choose your favorite style as you wish.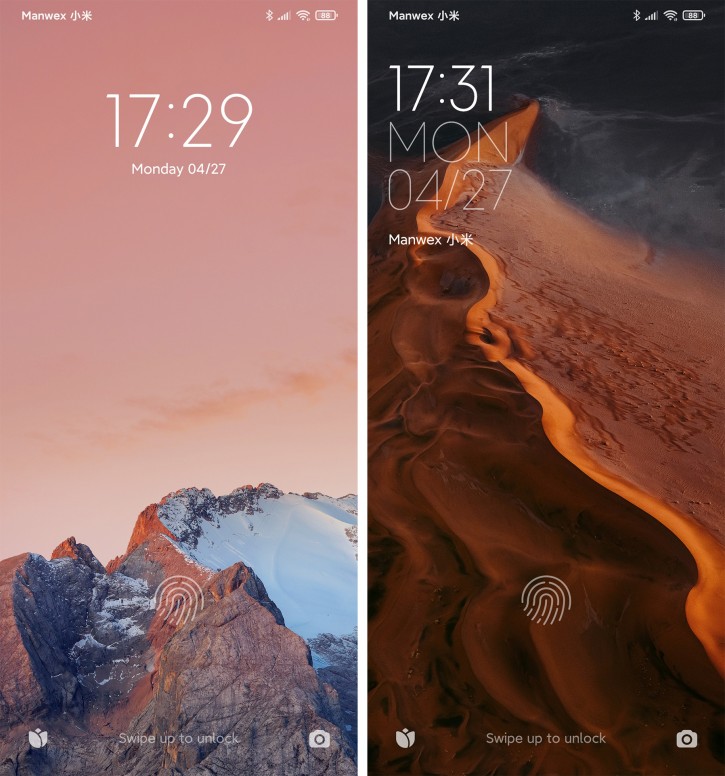 Some icons got a slight redesign touch and animations in order to match the new design philosophy. The biggest change can be seen in full-screen device gestures and it's indicator as shown on the bottom of the photo on the right.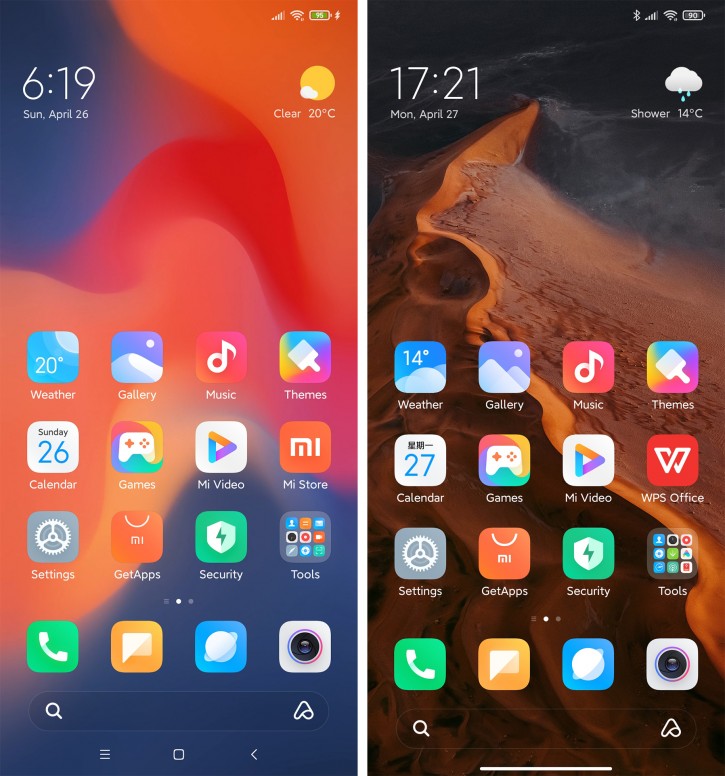 One of the biggest visual changes in MIUI 12 is the new "Control center" where you can easily control your important toggles, adjust the brightness and check notifications. But there is one catch if you swipe down from top right of the screen you will open Control center, in order to check notifications - you simply have to swipe down from top left corner of the screen.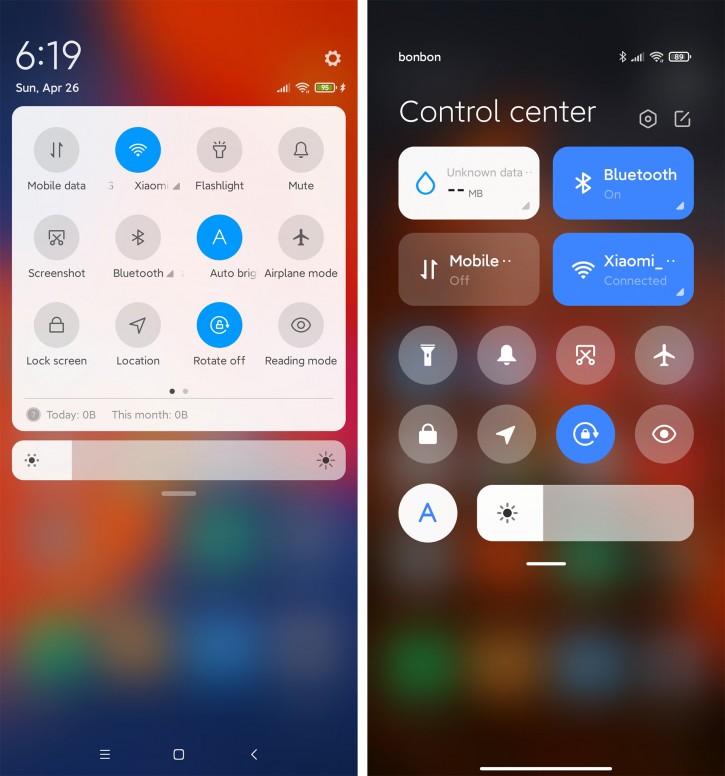 In the upcoming update, the Camera app also received a major visual overhaul. This time we let you customize the highlight color and arrange camera modes as you wish! That means for example if you often use specific modes such as macro or Pro mode, you can put it in the middle and make yourself more comfortable.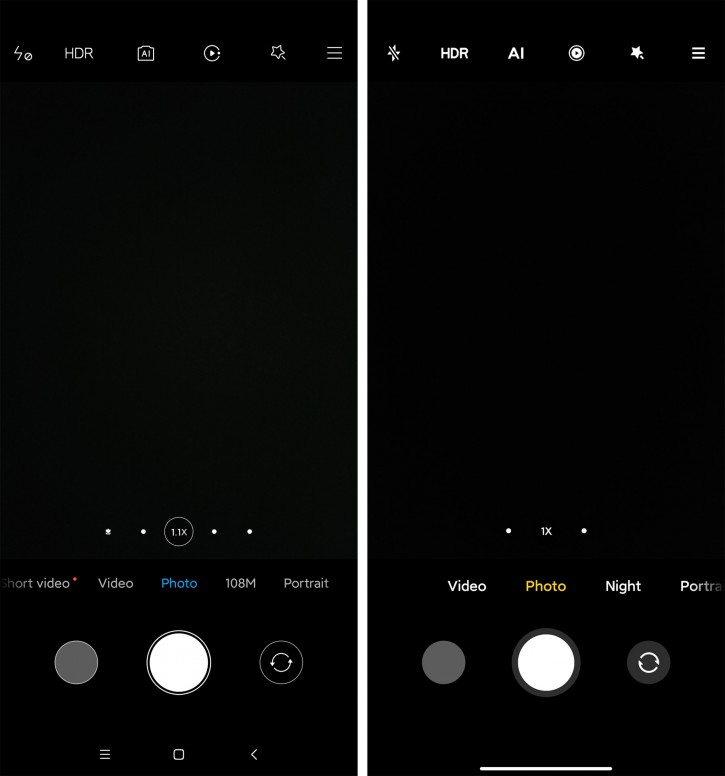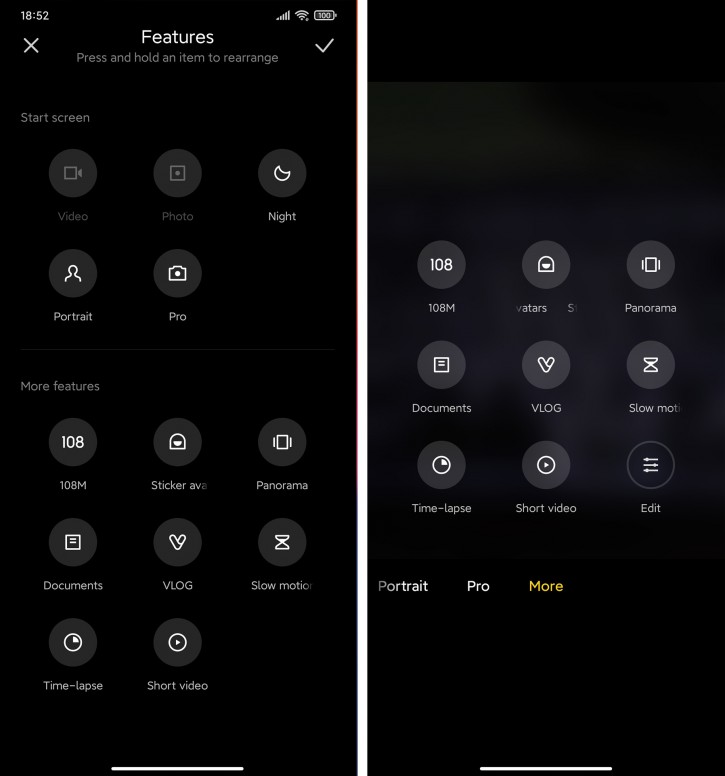 Weather
Incorporated natural and vital climatic elements into the design of the system's weather application. You can feel the climate change at your fingertips and appreciate the beauty of cloudy weather, rain and snow.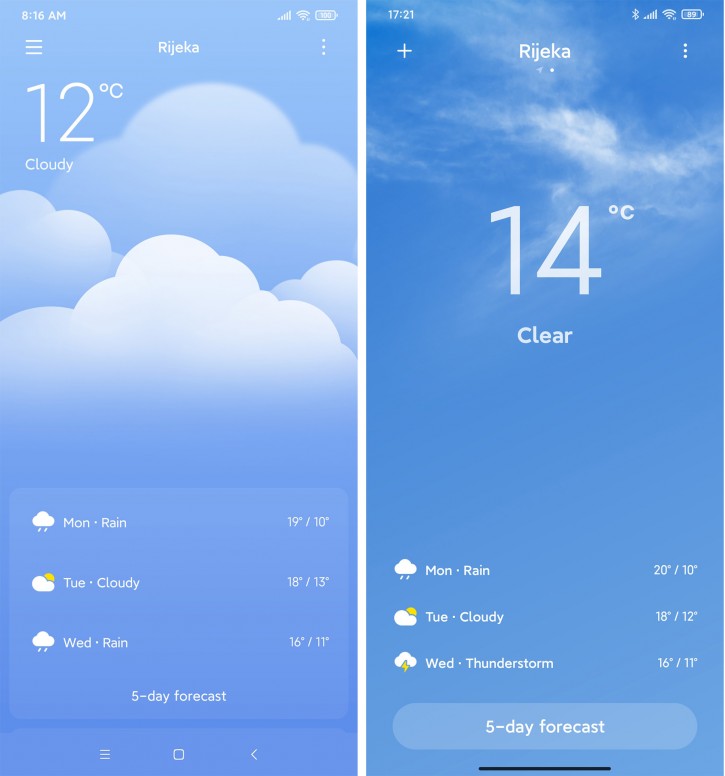 For those devices with AMOLED display, we offer Ambient Display with customization and variety as you've never seen before on any other phone! Feel free to create your own design and adjust it to your taste.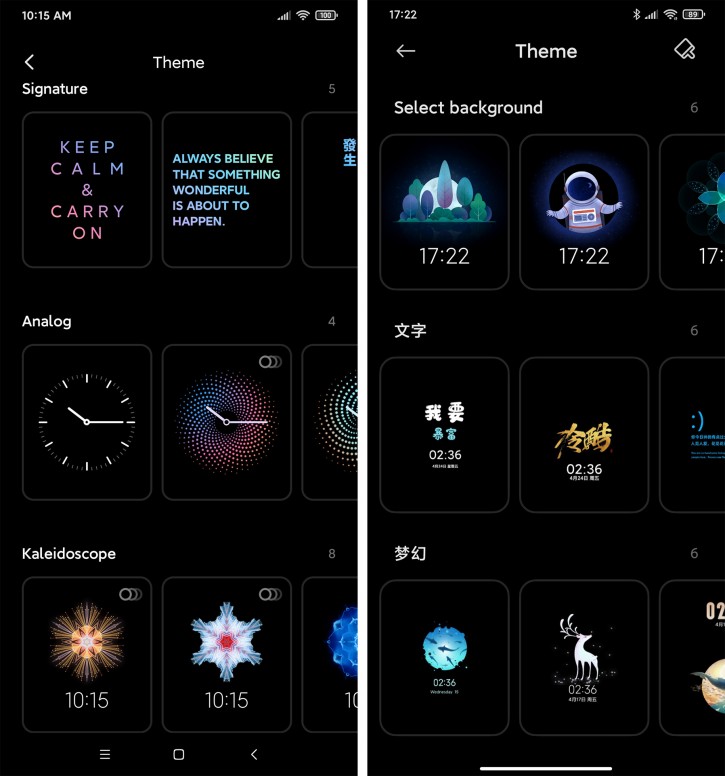 In collaboration with various designers, MIUI is offering thousands of themes to customize the look of your device. A dedicated Always-on section has been added where you are able to download new Always-on Display themes.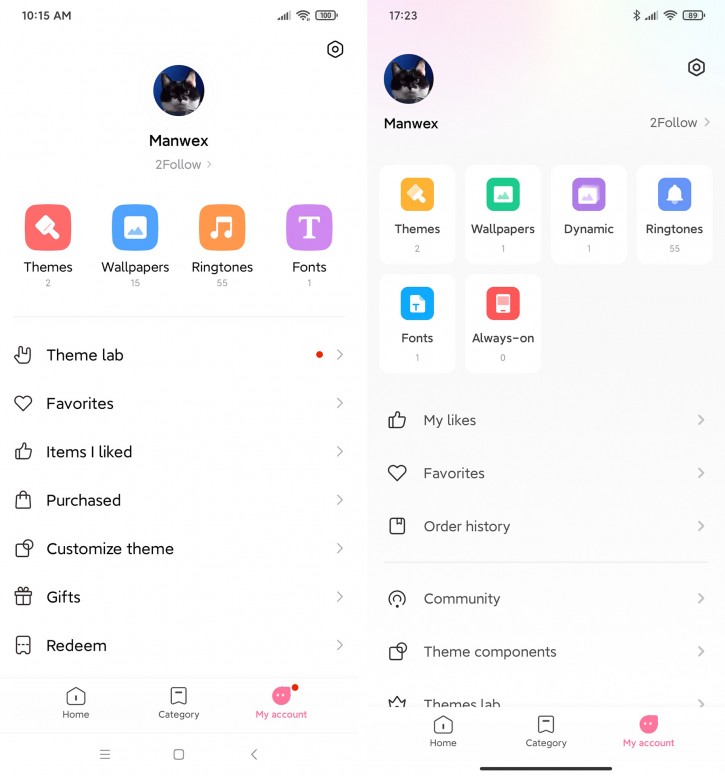 Under the Settings, you can find detailed information about your device, such as the MIUI ROM version you are running, device model and it's specifications along with occupied storage.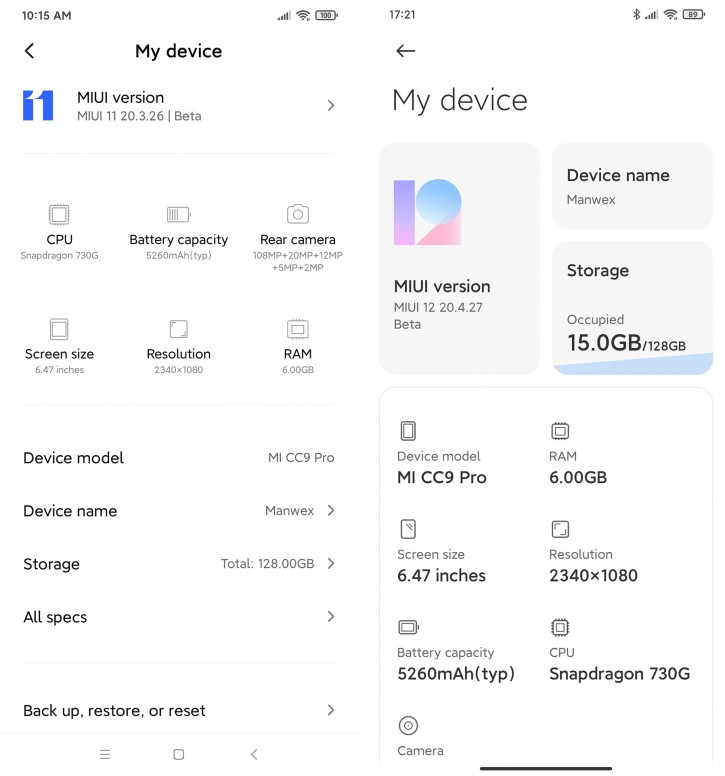 Security
All in one MIUI Security app got a slight retouch as well with updated animations and detailed battery usage stats with per-app ranking and total power consumption statistics.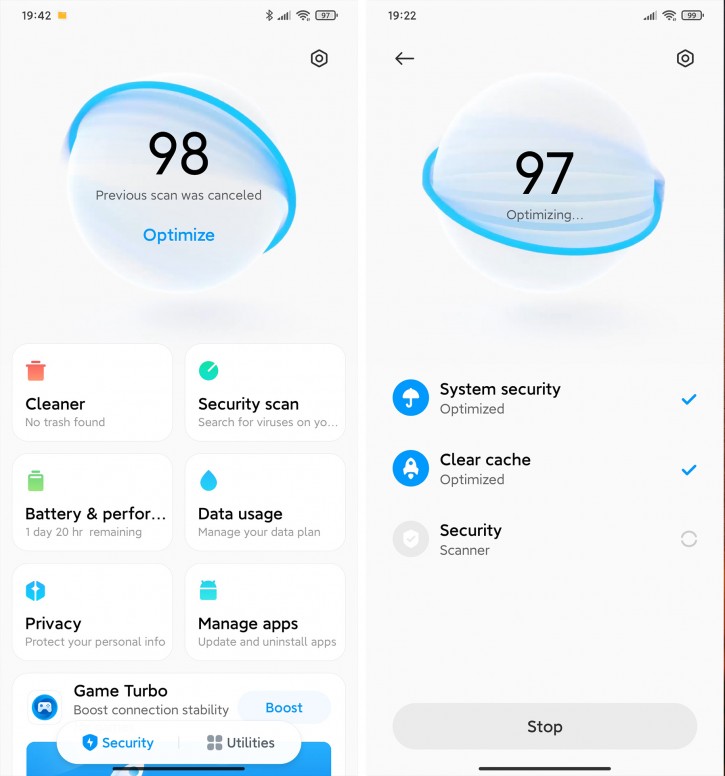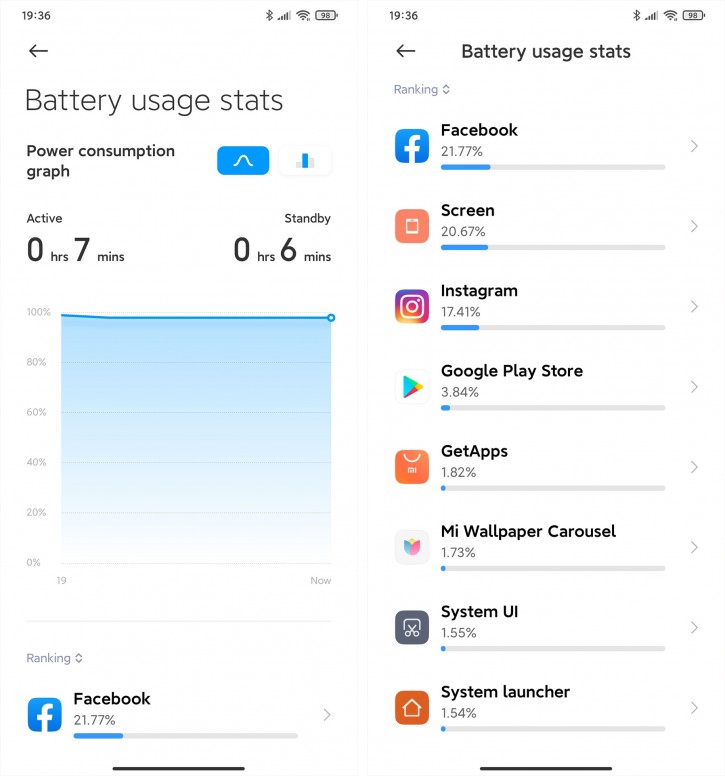 Adapted to the new design, phone Storage now has a simplistic and informative display about data stored in your phone memory.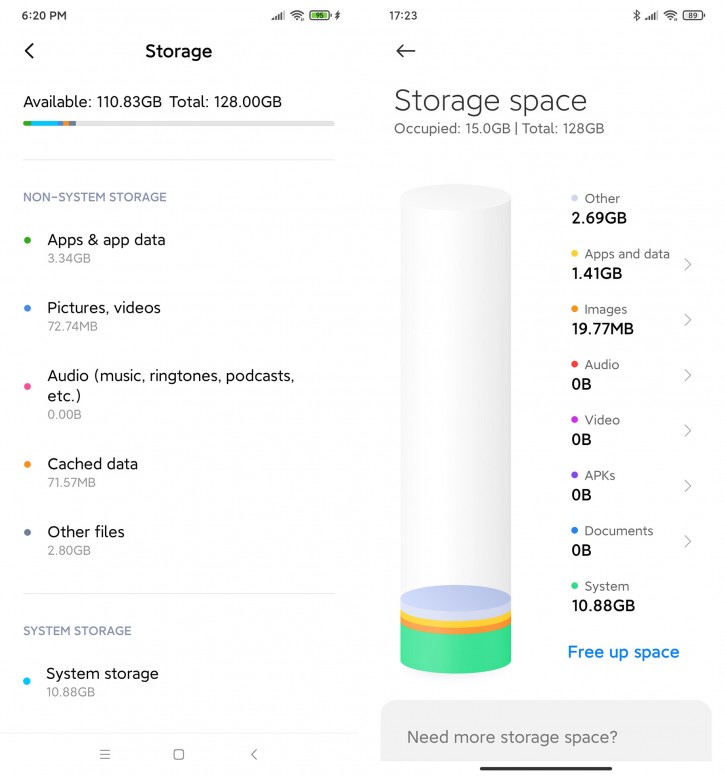 One of the apps I like to use a lot got slight visual change as well, in addition, Tasks option has been improved significantly. Now we can enable Task toolbox which will create a small swipe toggle on the home screen so you can manage them. Perfect for the to-do shopping list!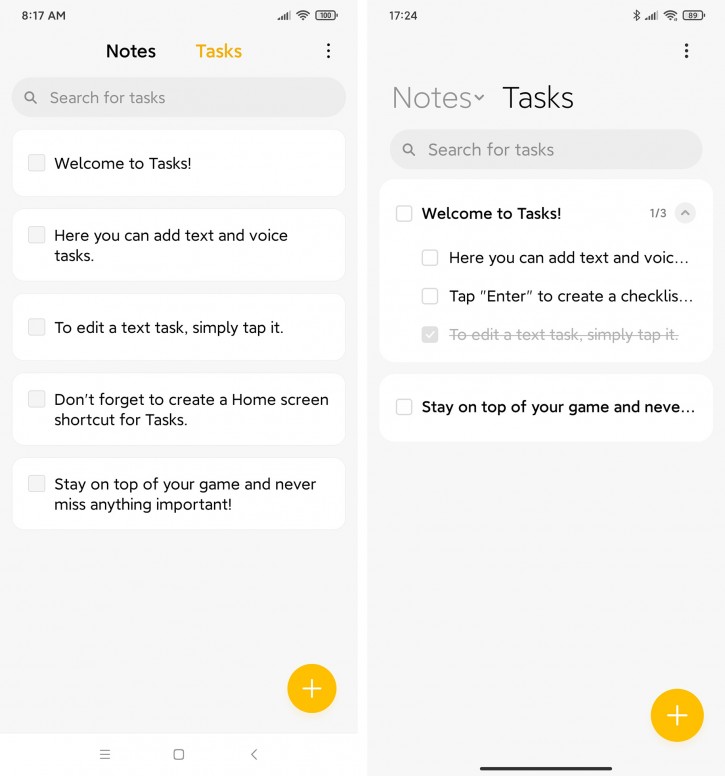 For those of us who check Updater for new updates often, a new interface has been adapted which suits MIUI 12 responsive design philosophy. It's quite nice looking.