How to Earn FREE UC in PUBG MOBILE?
In this article, you will get detailed knowledge about earning FREE UC in PUBG.
The amount of UC which can be earned by a player depends on his/her game skills.
Steps to earn FREE UC in PUBG MOBILE:
Step 1:
Collect the Free bonus voucher.
Click on the event box as shown in the image
Go to the Recommended Section.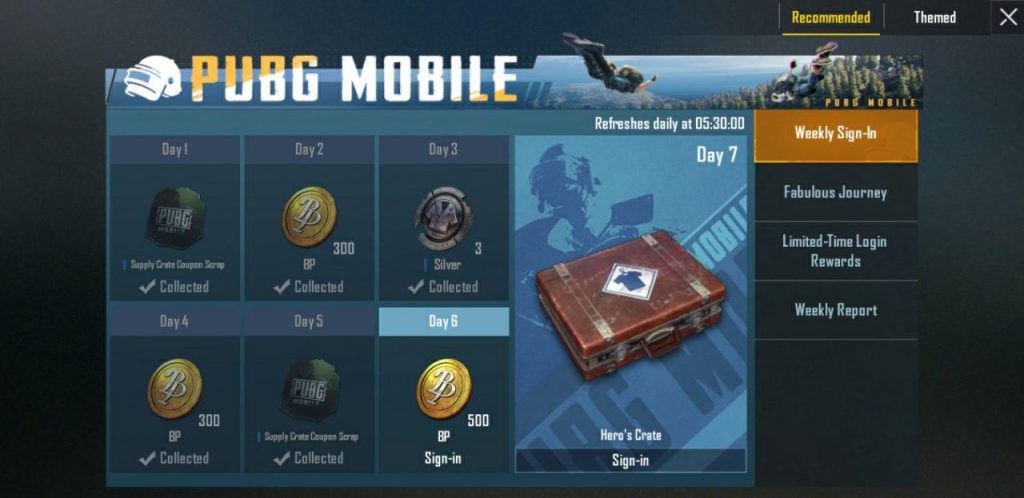 Under the Recommended section, click on the weekly report.
After that, a new screen will appear.
Just Click GO as shown in the image below
As weekly report appears, then you just need to scroll down & collect the vouchers as displayed.
As per the image, I was on crown tier So, I got only two vouchers. Somehow if you manage to reach ACE tier then you will get 3 vouchers every week for FREE.
Note: The Numbers of vouchers depends upon your tier or increment every week.
My Suggestions: Just Play more classic matches to get a greater number of vouchers.
Step 2:
After collecting Vouchers
You can play the Bonus Challenge by clicking this small trophy's icon.
Then you have to Select the Bonus challenge Options under this Menu
Note:

 Some times it may be disabled but it's very rare & for some days only. It's just because of some maintenance purposes by PUBG MOBILE.
After that Select the match as per your capability solo/squad, you can also select your partner as your friends but he must have vouchers as well.
Pay the required numbers of vouchers in the registration form. Get chicken dinners & earn FREE UC as much as you can.
You can also play TDM squad matches with your friends & both can earn Bonus points.
Redeem them for more vouchers and play again & to get unlimited UC

Steps to convert bonus points earned into UC:
Again go under the Bonus Challenge section and then click on Redeem Reward on the left corner of your screen as shown.
After that hold your device in portrait mode then the PUBG Mobile shop tab will open on your screen.
Now you can easily convert your bonus points into UC by just clicking on the amount of UC you want to Redeem.
This guide is for all the Newbies not for the pro players who are playing this game from starting. This article is to help every player who wants to buy ROYAL PASS but not able to buy due to various problems.